"All our cordials are made from scratch at our production kitchen. We're proud of the ingredients we use and make our delicious fruit and herb vinegars ourselves. We never use any artificial additives, preservatives or stabilisers."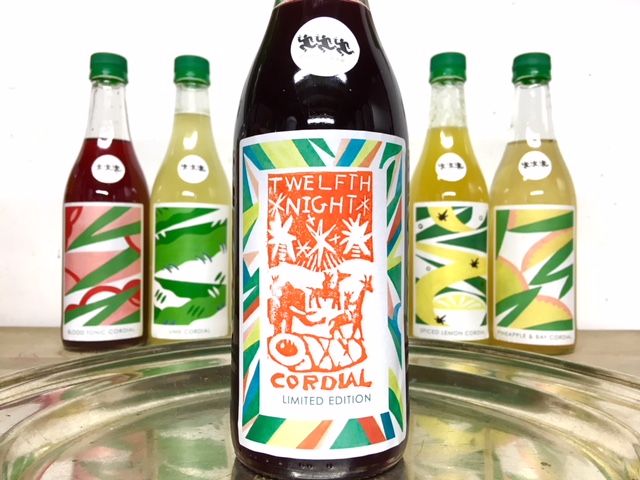 Twelfth Night Limited Edition
Ingredients: Water, Sugar, Cherry Juice, Lemon Juice, Spices, Zests & Frankincense
50cl Bottle
SERVING SUGGESTIONS
Announcing the arrival of our special Winter-warmer cordial to see you through the long cold nights. Serve as a soft drink with fresh lemon juice and sparkling mineral water, or try with sparkling wine for a festive aperitif. Great hot or cold; spike your egg-nogs and mulled wines, or even add a dash to enliven your hot cocoa.
£12.95
Cordial Stockists Near you
Pick up a bottle today from one of the brilliant shops we supply.
We also wholesale to a number of bars, cafes, and restaurants too. If you're interested in selling our cordials do get in touch.
View stockists